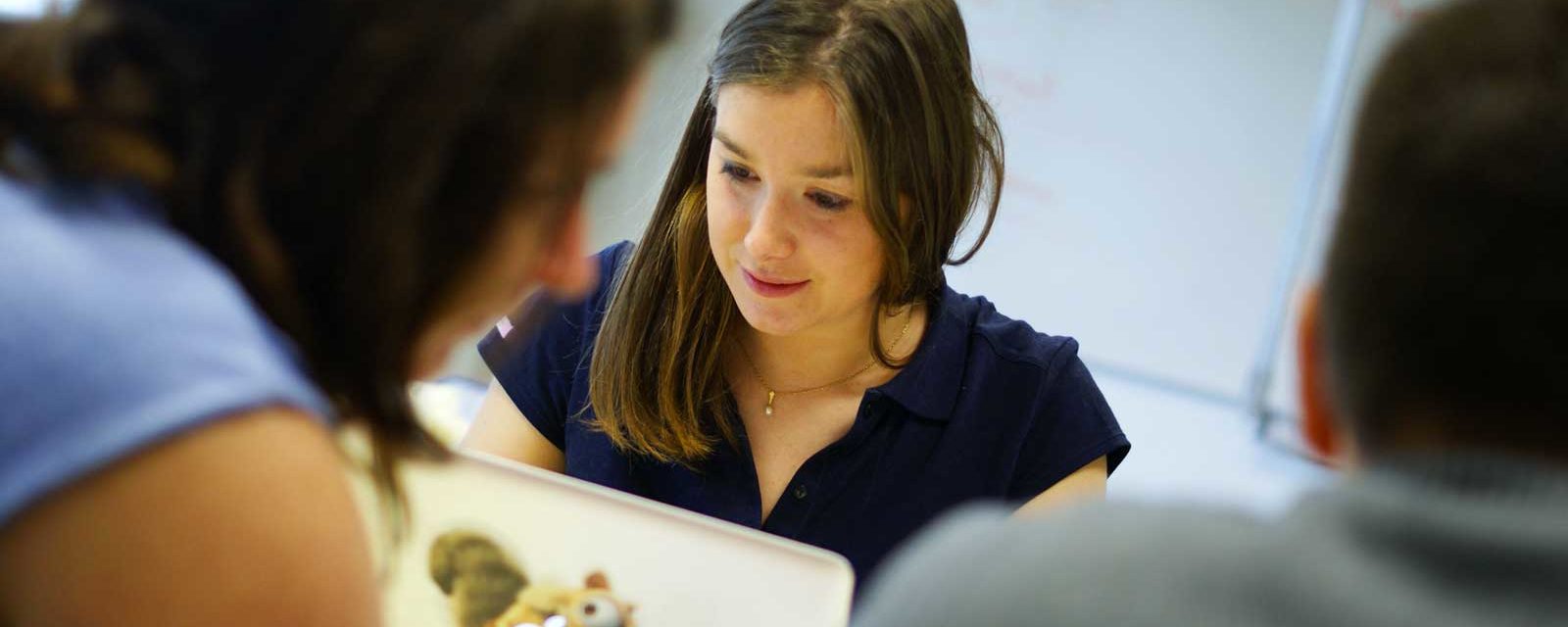 La Rochelle University offers Sandwich Courses. Whether it be an apprenticeship or a Professional Contract, a Sandwich Course is a good opportunity to combine theory and work experience.
What is a Sandwich Course?
A Sandwich Course combines theoretical courses at the University and periods of work in a firm. You are an employee and a student, which is a great asset for your future career.
Study in a sandwich course at La Rochelle Université !
More than 30 degree courses, from Bachelor to Master's degree, are available at the University. Many fields offer this type of degree:
Digital technology
Sustainable Building
Eco-Industry
Environmental Science
Tourism, Hotel and Leisure Industry
Biotechnology, Food processing
Languages, Audiovisual
Culture
Management, Law
Industrial Physics
Optics
What are the two typesof Sandwich Course ?
Both contracts have the same objective but specific terms and conditions.
Apprenticeship
This is a fixed-term contract. It allows students to prepare a vocational degree.
For whom ?
Young people between 16 and 30
People recognised as disabledworkers (no age limit)
People with a creativeproject or who are taking over a business
Professional Contract
What is a Professional Contract ?
The main objective is finding work. It must be for a specific duration, either as a fixed-term contract or a permanent contract.
Who can have a Professional Contract ?
Young people from 16 to 25
Job seekers who are over 26
A personwho is on State benefit :"Revenue de Solidarité Active" (RSA), "Allocation Spécifique de Solidarité (AAS), "Allocation AdultHandicapé" (AAH), or a "Contrat Unique d'Insertion" (CUI)
Sandwich Course : the Advantages for students and firms
Advantages for students :
Facilitate entry into the job market with professional experience
Employment status with a wage throughout the course until graduation.
Put into practice the theories learned at University.
Define and develop your career plan
Create and develop your professional network
Advantages for firms :
Develop new projects and reinforce the team
Recruit with the aim of teaching an occupation
Finance the cost of training with the "Organisme Partenaire Collecteur Agrée" (OPCA) or the Apprentice Tax
Benefit from Assistance, Regional allowances,or tax credits for the sandwich course
A student-Apprentice is not included in the workforce of the firm for fiscal purposes