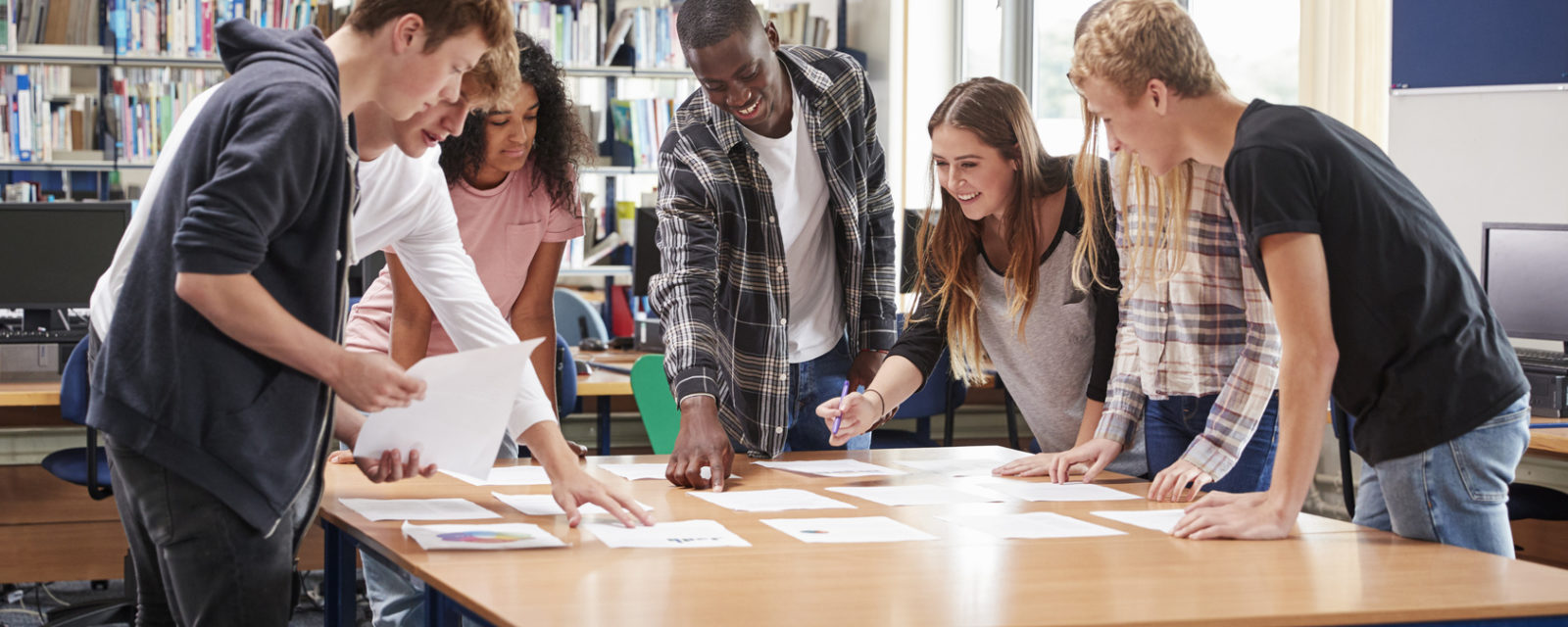 "Major/Minor" in a bachelor's degree at the university
The University of La Rochelle organises its Bachelor's degree courses around the "minor/major" system. 1st year students can personalise their degree path to suit their career aspirations. This allows better academic counselling at the end of the 1st semester.
What are the different courses available ?
Major
You are enrolled in a Bachelor's degree in a given discipline, which is your "major". If you want to specialise in this field, you can choose your minor in the same field and you will get intensive training in this field.
Example :
You are taking a Bachelor's degree in Biology and you want to specialise in Biology, so you can choose the Biology "minor".
Bi-disciplinary or discovery course
Your choice of career path is not yet defined. You can explore a complementary field and choose a "minor" in another field or "Professional Minor".
Examples :
You are enrolled in a Bachelor'sdegree in Geography and the law interests youbecause you want toworkin the real estate business. You can enrol in the law "minor".
You are taking a Bachelor'sdegree in Biology and you are interested in A minor from another field widens the scope of your studies and you obtain a bi-disciplinary degree.
Professional Course
Your "major" is interesting but you are looking to supplement your syllabus with courses on the socioeconomic and professional world: you can choose a professional "minor".
Designed with the help of professionals and taught by both lecturers and professionals, this course allows students to discover occupations in a given sector.
At the beginning of the second semester 2019, La Rochelle University will offer two new "minors":
Port Economy
Teaching – School teacher
The "minor" degrees available :
Port and Maritime Economy
Teaching
Literature and General Culture
Computing
Mathematics
Civil Engineering
Materials Science
Earth Sciences
Health Science
Geography of societies
Culture of History
Legal Culture
Management
Intercultural Management and Business
Learn Chinese to go further
In 2020,other "minors" will be available such as Tourism industry or Industry of the Future.
We answer your questions !
How to apply ?
1styear students must contact the administration office (scolarité)of their disciplinary field to enrol in the minor of their choice.
I chose the wrong "minor"
You can change your mind and take an intensive disciplinary course (major and minor in the same discipline). You just need to indicate your new choice when you enrol.
How long is the "minor" ?
The "minor" runs all the way through the bachelor's degree, from semester 2 to semester 6. This makes you multi-skilled and gives you a bi-disciplinary degree.
Which disciplinary field will be shown on my degree certificate if I choose a different "minor" to my "major" ?
Your certificate will indicate your "major". If you follow a Law "major" with a Management "minor", you will obtain a Bachelor's degree in Law.
When can I go back to a mono-disciplinary Bachelor ?
You can take the "minor" of your "major" at the end of every semester.
Can I change "minor" ?
During your Bachelor, you can return to the minor of your major to validate an intensive mono-disciplinary degree.
What are the ECTS credits for a "minor" ?
"Minor' ECTS credits have the same value as the "major" credits. If you change your "minor", the ECTS acquired previously still count toward your degree.