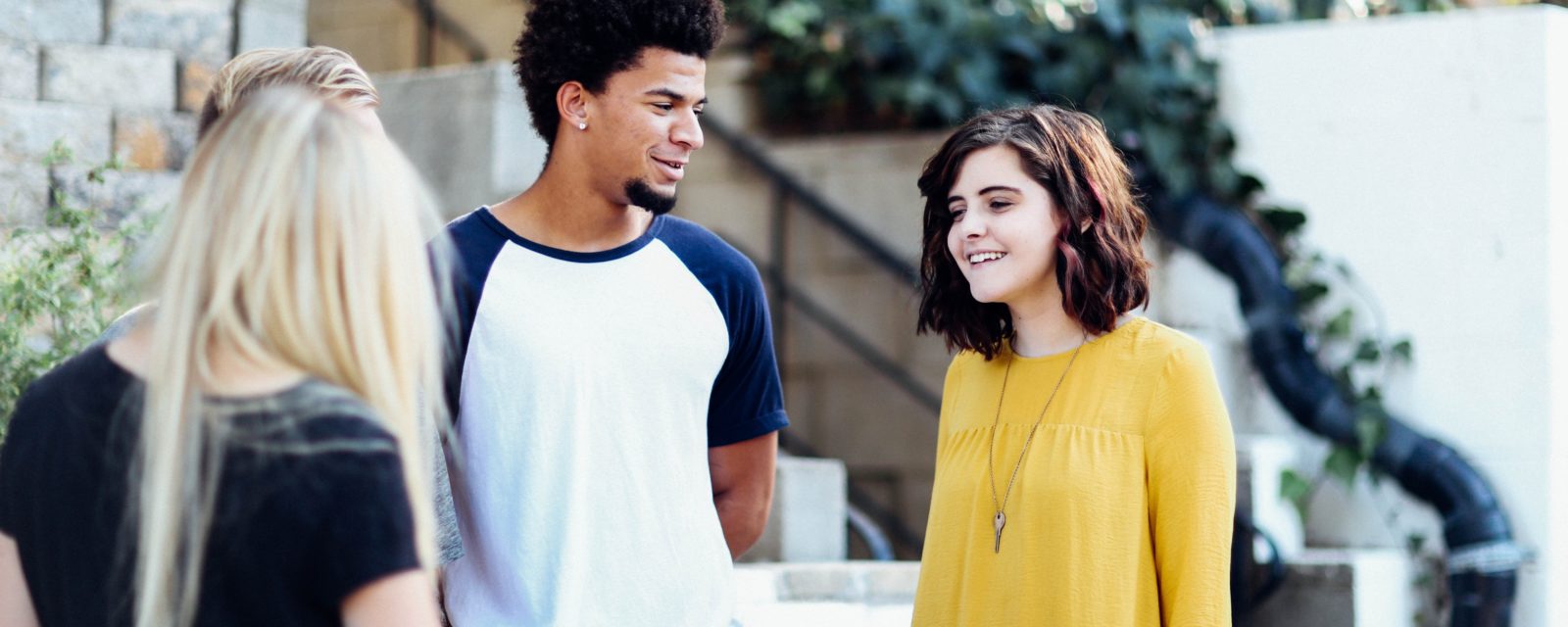 Find out how to go abroad through a recognized exchange program, Erasmus +, which is a European Union exchange program for the fields of education, teaching, youth and sport that is operational for the period 2014-2020. Co-financed by the European Union, Erasmus + encourages exchanges and cooperation within the framework of prior agreements concluded between the participating institutions, such as La Rochelle University.
WHO IS ERASMUS+ FOR ?
La Rochelle Université students who have completed at least their first year of university studies
Teachers and administrative staff of the University
The ERASMUS+ Charter and La Rochelle Université
La Rochelle Université is committed to respecting the fundamental principles of the Erasmus + Charter.
What are institutional agreements ?
These are agreements established with European partner universities. For more information, consult the list of partners on the 'Going Abroad – what to do' page.
In which cases ?
For students in Higher Education
For an exchange of 3 to 12 months.
Internship of 2 to 12 months (La Rochelle Université is part of the Consortium of the Nouvelle-Aquitaine Region that can finance internships abroad)
What are the requirements and conditions for the ERASMUS+ Programme
Successfully completed the previous semester
A good academic record and motivation
Priority is given to students who have not yet taken part in an exchange
Signature of the ERASMUS+ Chart with the rights and obligations of the students.
Signature of an exchange contract, which includesa study contract: this contract is drawn up with the teaching staff who define the learning outcomes targeted for the exchange period and the requiredlevel of proficiency in the language.
The exchange contract must be signed on the basis of a project submitted to the host institution
Pass the obligatory language test before and after the exchange on the Online Linguistic support platform
Complete the final report on the exchange.
ERASMUS+ scholarship
The Erasmus + scholarship is calculated from the rates applicable on the partial or total duration of the stay (variable from one year to another): 220 to 350 € / month (2018/2019 rate) depending on the destination country.
What about ECTS credits ?
La Rochelle University accepts credits granted abroad using ECTS and these credits count toward the student's degree.
Staff Mobility
For teaching staff during a teaching period
For teaching and administrative staff during a training period
Duration: 2 days to 2 months with 8 hours of teaching.
Other financial assistance
Travel and subsistence expenses may be covered by the Erasmus + program, depending on the length of the exchange.
Exchanges for people with disabilities
La Rochelle Université supports students and staff with disabilities. For more information, we invite you to contact Relais Handicap.
For scholarships contact the International Office.
La Rochelle Université and Research
La Rochelle Université participates in the PROEMED project, which aims to strengthen the protection of the environment in the Mediterranean in partnership with 9 Maghreb universities (Algeria, Tunisia and Morocco).
More information on the Projects et Partenariats page
ERASMUS+: Cofinanced by the European Union